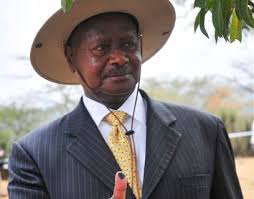 The teachers' woes may soon be forgotten.
Government may consider raising 450billion shillings for the wage bill with 218billion shillings of this for teachers next financial year.
This was after the teachers reportedly apologized for the recent strike during a meeting with President Yoweri Museveni at State House Nakasero.
Meeting the teachers' leaders over their demands to have their salaries increased by 20%, the President also acknowledged that there is a network of people in various ministries that is responsible for the `ghosts' on and the mismanagement of the pay roll.
UNATU chairperson Margaret Rwabushaija had earlier presented issues that they want government to address including operationalizing the Collective Bargaining Agreement and mismanagement of the teachers pay roll, among others.
The President said that well as government has more money now; there are also many things that can't wait to be done including roads, electricity etc that held expand the tax base improve the economy and in term enable government to fulfill various obligations including paying salaries.
He also urged the teachers to be logical in their criticism of him  and cautioned them against constant strikes, saying this is a bad example to their students.