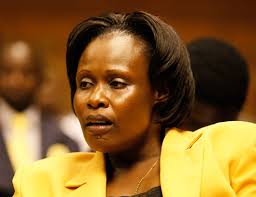 The Ministry of Education is consulting on the implications of the teachers' strike on their performance.
Education Minister Jessica Alupo has asked the Solicitor General to advise on whether the teachers actions tantamount to absconding from duty.
Alupo says the teachers' code of conduct dictates that a person cannot stay away from work without proper communication and permission beyond 14 days.
The Minister also says that the memorandum of understanding signed with the teachers in 2011 was not biding and can be changed based on the chosen government priorities.
She however appeals to local leaders to persuade the teachers back to classes.
This comes as the teachers' strike gets into its second day.
The teachers have however vowed to keep away from the classroom until their grievances have been addressed.
Some of the schools around Kampala including Bat Valley Primary School and Buganda Road Primary School remained closed, with just a few pupils seen playing in the school compounds.
At Nakasero Primary School the situation is no different, with less than ten pupils seen at the school while the teachers kept in their quarters.
In Kamuli District, classes have resumed with very low turn up of students,
In Kayunga District, 30 headteachers have been suspended over incompetence.
However, the Chief Administrative Officer says the suspension is not in any way related to the ongoing strike.