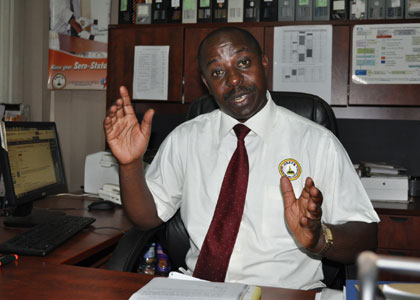 Teachers have resolved to lay down their tools again.
The Uganda National Teachers' Union has announced plans not to set foot in class rooms come next term, if government does not honor its promise of the 20% salary increase.
Addressing a news conference this morning, the union's General Secretary James Tweheyo said they had issued a 90-day ultimatum to have their pay rise demands address.
Tweheyo said government is back tracking an issue that was long resolved and agreed upon.
He now says that all teachers including those of colleges will go on a nationwide strike on 14th September, a day before the third school term opens.
If the teachers go on with their planned strike it will not be the first time.
In 2011, teachers downed their tools demanding a 100% salary increase, but the strike was called off after the Premier Amama Mbabazi threatened to have them deleted from the pay roll.
Government promised to effect a 20% salary increment for the teachers this year but the money was not reflected in the budget.