High Court Judge Alfonse Owiny-Dollo has convicted 8 and acquitted 5 suspects of the offense of terrorism in the 2010 terror attack.
The 8 convicts include Isa Luyima, Hassan HarunaLuyima, HabibSuleiman  Njoroge, Suleiman Nyamandondo,  Muhammd Ali, IdrisMagondu, Hussein Hassan Agade.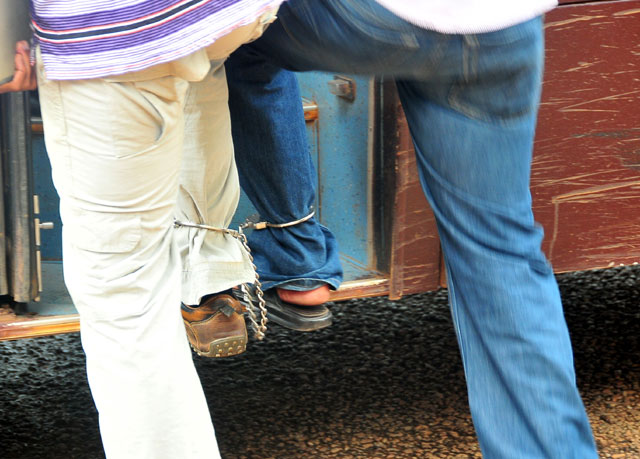 And the 5 acquittals include 2 Ugandans Dr. Ismeal Kalule, Abubakar Batemyeto and three Kenyans, Yahaya Suleiman Mbuthia, Omar Owadh Omar and Muhammed Suleiman Ahmed.
However, the 13th suspect MuzafarLuyima is charged with being an accessory after the commission of an offence by his brothers Isa and Haruna.
The judge ordered that the acquitted be set free unless the state holds them on any other lawful charges.
Earlier, the Judge struck the charge of belonging to a terror organization from 12 of the 13 suspects because Al-Shabab was not listed as a terror organisation in Ugandan legislation at the time of commission of crime.
The judge also said that prosecution failed to prove that the suspects belong to Al Shabab terrorist organization.
The 13 men had been accused of participating in detonating bombs at Kyadondo Rugby Grounds and Ethiopian Village Restaurant at Kabalagala on July 11th2010 targeting soccer fans who were watching the Football World Cup finals.
The twin bombings left over 70 people dead and scores of others maimed.
The Case has been adjourned to tomorrow for sentencing.