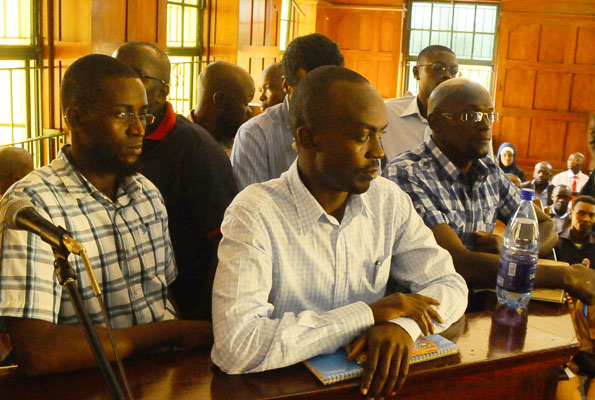 The police are still investigating the 10 terror suspects arrested in Kisenyi in September.
This is according to lead prosecutor Edward Muhumuza who was speaking as the suspects appeared before Buganda court Grade One Magistrate Simon Kintu, this morning.
The group was arrested for allegedly aiding and abetting terrorism, and belonging to a terrorist organization, Alqaeda/Alshabab.
The suspects including 2 women, 9 Somalis and a Kenyan had hoped to either be released on bail or be committed to the High court for trial.
In October this year they tried to apply for bail but the International Crimes Court dismissed their application saying the suspects were illegal immigrants who had not proved their status in Uganda, as well as their permanent places of residents.