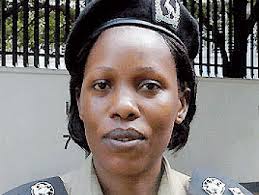 The Police have issued another terror alert as the festive season sets in.
According to the police spokesperson Judith Nabakooba the force has received intelligence information about plans by terrorists to attack Police stations and security installations to acquire weapons.
Nabakooba says the police have now increased its deployment, visible foot and motorized patrols to provide security to all citizens and their property during and after the festivities.
She says the public must remain vigilant and report to police any suspicious people or objects as soon as they are noticed.