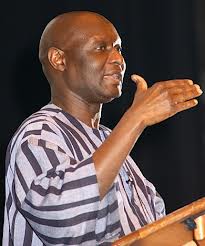 Opposition leaders have condemned President Museveni's decision to deploy soldiers to supervise agricultural projects.
Officiating at the Heroes Day celebrations in Mityana yesterday, the president said that the army under the command of Gen. Salim Saleh, had been successful in Luweero Triangle compared to NAADs officials
However addressing a joint news conference this morning, the opposition and members of the civil society said this is proof that the president has failed to build systems and the capacity of Ugandans and now wants to take over all projects.
UPC president Olara Ottunu says it contravenes the constitution for the president to deploy the army officers to do civic activities.