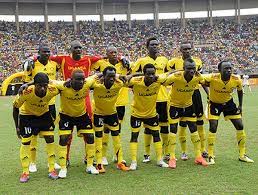 Soccer fans who had rushed to the various points of sale for tickets for the Cranes-Madagascar game have been hugely disappointed.
This is after FUFA failed to deliver the tickets as promised.
The tickets were expected to go on sale today, but the federation's Head of Marketing Hellen Kirunda says this was possible due to unforeseen hitches.
Once availed, the tickets will go for 20,000 for open stands, 50,000 for VIP and 120,000 for Gold.
The return leg between Uganda Cranes and Madagascar is slated for Saturday, May 31st at Nambole stadium.