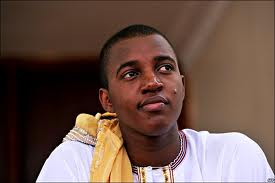 Tooro kingdom authorities have said that the king escaped unhurt following yesterday's accident that occurred along Mubende road.
Tooro Prime Minister Steven Kaliba says it is only the vehicle in which his bodyguards were travelling that was involved in the accident.
He says three people; two UPDF officers and a civilian died on spot while the four who sustained serious injuries are still admitted at Case Clinic
The accident occurred after driver of the lead car of the Omukama's convoy lost control as he tried to save two commercial cyclists who had crashed in the middle of the road.