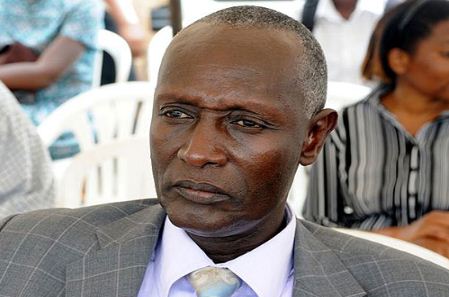 The trial of the interdicted permanent secretary in the ministry of local government, John Muhanguzi Kashaka over the deal to purchase bicycles for LC1 chairpersons has kicked off today.
The head of human resource in the ministry of local government Samuel Aitu and Joyce Nyangoma the head of procurement disposal unit have already testified before the Anti-Corruption Court.
They told court that Kashaka signed the contract between the ministry and AITEL Company without approval from the contracts committee.
Kashaka is jointly charged with Henry Bamutara, Robert Mwebaze, Sam Emorut Erongot, Timothy Musherure and Adam Aluma all former senior technocrats in the ministry.
They are charged with 12 counts of causing financial loss of 4.2 billion shillings to the government, abuse of office and neglect of duty.
They alleged to have committed the offence on 3rd March 2011.
Prosecution alleges that Kashaka and Bamutura in abuse of authority wrote to the Bank of Uganda amending the conditions for the final destination of the 70,000bicycles from the villages to Kampala.
It adds that the amending was done with no equitable adjustment in the contract and without reference to the contracts committee for approval as required by law and procedure.
The hearing is on before the Anti -Corruption court judge Elizabeth Nahamya.