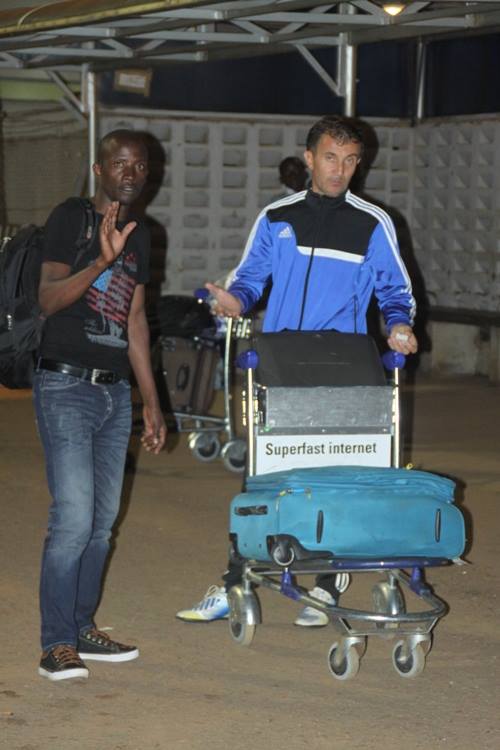 The home based contingent of the Uganda Cranes team returned to the country this morning.
The team had traveled to Nigeria to play in the international friendly game on Wednesday, 25th March 2015.
The triumphant team, that registered a one nil away victory over the Nigerian Eagles touched down at Entebbe International Airport aboard an Ethiopian Airlines flight from Addis Ababa.
All the domestic based players who traveled returned as the professionals all connected to their respective destinations.
Goal hero, Farouk Miya, Ismail Watenga, Kezironi Kizito, Joseph Nsubuga, Shafiki Bakaki, Ibrahim Kiyemba, Derrick Tekkwo and Robert Sentongo were among the locally based players who returned alongside all the team officials
The delegation was led by FUFA Vice President, Darious Mugoye who acknowledged Uganda's exceptional performance at the Akwa Ibom Stadium in Uyo state.
Mr. Mugoye said focus now shifts to the domestic Uganda Cup and Azam Premier League action as well as the other lower leagues.
Story by Diana Wanyana