Radio and Weasel will have their ninth concert dubbed 'Omwana Wabandi' tonight at Hotel Africana People's Space.
'Omwana W'abandi' follows last year's hugely successful concert – The Best of Radio and Weasel. Omwana Wabandi is a title of one of their latest songs, although the album also has songs such as Kirimanyi, Nkwagala, Wiggle wiggle, Burning Fire, Golden Girl, Sky Walker, Tabula Edagala, Sit Down, Twamukwekula among others.
Tonight concert will feature Nigerian singer Cynthia Morgan known for songs such as German Juice, Simatiniya, and I Am Taken.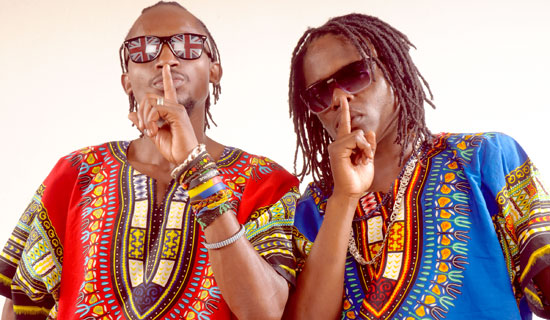 According to Radio and Weasel, there will also be a guest appearance by another male international singer.
"We shall have a performance from a brother who is not Ugandan but right now we don't want to disclose his name because he will be a surprise to the crowd." The duo also confirmed that Jose Chameleone, Bebe Cool, Pallaso, Irene Ntale and Mun G among others will also be among the performers at the concert.
To find what is Radio and Weasel's response to the boycott click here