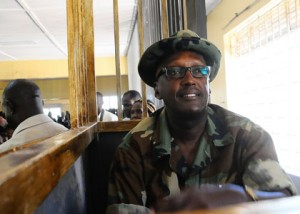 Brigadier Henry Tumukunde is now a free man.
The General Court Martial has cautioned and warned the former spy chief against conduct that is against the army regulations.
The court chaired by Brig Fred Tolit considered among other things the long time he has served in the army to determine his sentence.
The court also considered the time he spent under house arrest before the final judgment was made.
This is after the court Martial sitting at Makindye found the former spy chief guilty of flouting the army code of conduct.
The court has however acquitted Brig Henry Tumukunde on charges of spreading harmful propaganda on grounds that prosecution has failed to prove its case.
Tumukunde's woes stemmed from a radio talk show on which he was hosted in 2005.