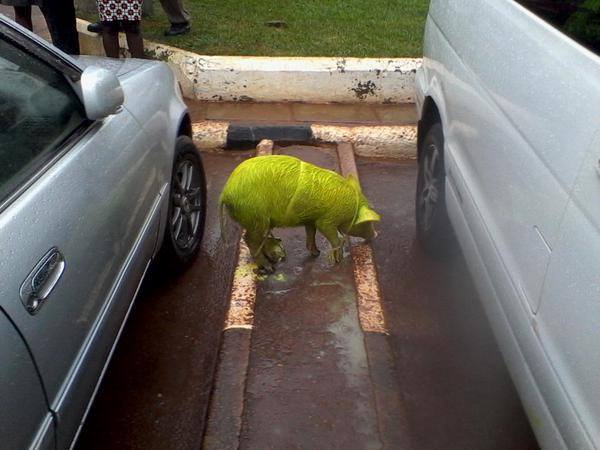 Two people are in police custody over dumping four pigs in the middle of Bombo road in Kampala this morning.
The unidentified woman and man are suspected to have left the pigs, painted in yellow, near Watoto church.
The Golf car registration number UAL 370S has also been impounded.
One of them was wearing a hat with the words "pigs festival" inscribed on it.
This is not the first time pigs have been used in protests in Kampala. In June this year, two youth stormed parliament with two piglets painted yellow in protest of what they called high levels of corruption.
In neighboring Kenya, "MPigs" were thrown at the entrance of the parliamentary building by a group of people who were protesting what they called unreasonably high pay for the Members of Parliament.