Police is still stuck with two bodies from Saturday's accident that occurred at Kampiringisa along Kampala –Masaka road that claimed 21 people.
According to the Katonga region police spokesperson Philip Mukasa, 19 bodies have so far been claimed from Mulago, Gombe hospital and Mpigi hospital after fully being identified by relatives.
He explained that the two bodies that are unclaimed don't have any identification and were badly crashed during the accident. The two bodies are in Mulago hospital mortuary.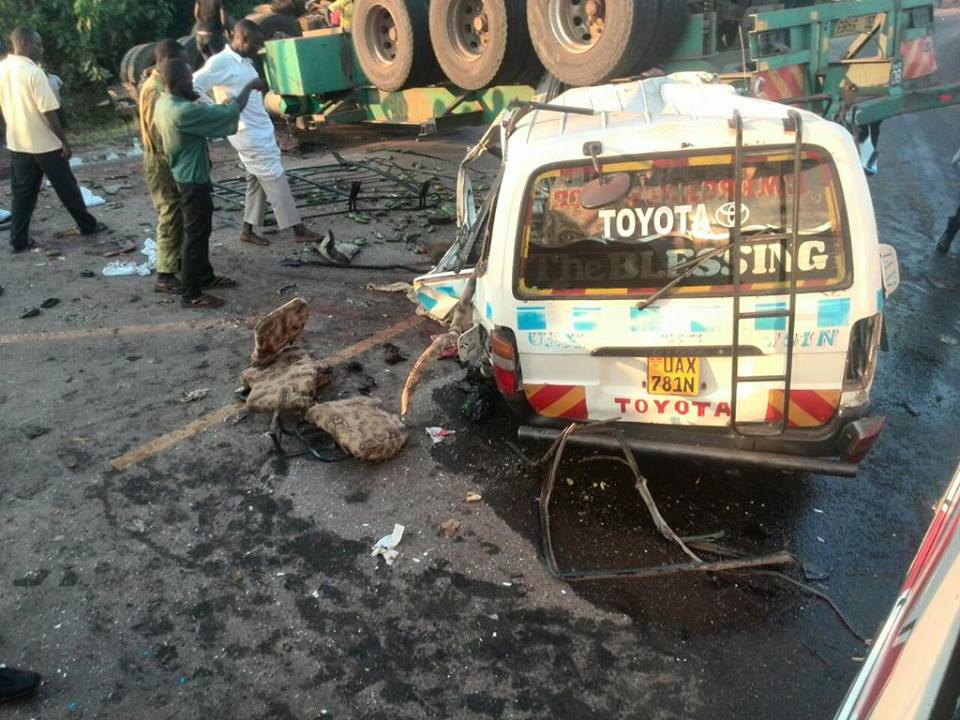 Meanwhile, the two people who died in yesterday's accident at Lungala along the same road have been identified.
The deceased have been identified as 18 year-old Esther Mbabazi ,a daughter to Andrew Gomwe the driver of the Toyota double cabin  truck who also died.