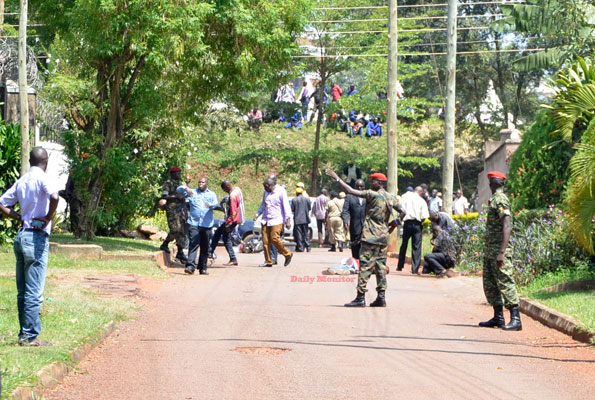 One of the two suspected robbers shot dead in Kololo has been identified as Zubair Tweheyo.
Two others were able escape while one identified as Ali Zubairi has been arrested.
According to the Officer of Criminal Investigations at Jinja Road Police Chief Ronald Boogere, the duo was part of a gang of five that attacked the driver of Top Finance Company as he transferred money from Housing Finance Bank Acacia Avenue Branch.
The driver identified as Musa Sebidde says he had been contacted by the robbers who promised him Shs. 5m for the deal.
Sebidde instead alerted the police who swung into action and after the men intercepted him as he drove out of the bank in a G Touring vehicle Reg. No.UAM 299X.
He had laid a trap for the robbers packing only two million shillings and paper in a bag.
The robbers then blocked him in a Nadia UAR 810M, ordering him to surrender the bag and even used an ax to smash the wind screen before the police rescued him.
The bodies of the deceased have been taken to Mulago hospital mortuary.