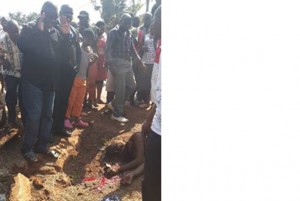 Two victims of yesterday's Wakaliga accident have been discharged.
The duo are part of the 8 that were rushed to Mulago hospital for treatment following an accident that claimed 7 lives and left several others seriously injured.
The Mulago hospital spokesperson Enock Kusasira says some of the victims are steadily recovering.
The accident involved two motor vehicles at Wakaliga, in Kampala along Mengo-Nateete road.
According to the police, the driver of a truck carrying coffee to Masaka from Mengo failed to brake and crashed into a commuter taxi with passengers travelling to Kampala.