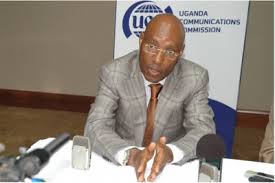 The Uganda Communications Commission (UCC) is still carrying out re validation of unregistered sim cards.
This comes after the deadline for registration of sim cards expired on Saturday.
The communications regulator had given a directive to the telecom companies to switch off all unregistered customers by September 1st.
However, a number of these cards remain on air.
UCC spokesperson Fred Otunnu explains that some registration forms are still under scrutiny and cannot be switched off before being validated.
He says the exercise may take about one week.
Meanwhile the Uganda Human Rights Network for Journalists vows to continue opposing the exercise labeling it illegal.
The network's national coordinator Wokulira Sebaggala says government has not given citizens assurance regarding safety of their information.
The Uganda Communications Commission was dragged to court by the Uganda Human Rights for Journalists and Legal Brains Trust challenging the legality of the registration exercise.
Last week the High Court ruled that the UCC was free to switch off all unregistered sim cards.
This was after justice Yasin Nyanzi dismissed an application by the two organizations seeking an order temporarily blocking UCC from switching off all unregistered sim cards until the main case is heard and determined.
The judge ruled that the two organizations did not provide court with specified number of people who may be affected by this exercise.
Government has often explained that sim card registration is intended to ensure public security and early detection and prevention of crime.