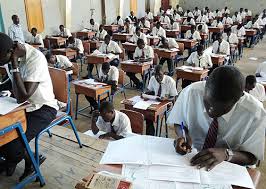 Senior four candidates have today begun their final exams with complaints of late delivery of materials.
In Kampala's Makindye Division, examination materials from Katwe Police Station were delivered late at most schools pushing the finishing time to 12:30.
There were also delays as a result of the unclear passport photos attached to the examination cards.
Meanwhile Uganda National Examinations Board (UNEB) Secretary Mathew Bukenya says the distribution of exam materials has generally been smooth across the country with minimal delays.
Bukenya says the scouts deployed by the Board are doing their work and are expected to give reports at the end of each day.
In a separate development, the application seeking a temporary injunction restraining UNEB from conducting exams on Eidh day has been dismissed with costs.
A group of Muslims led by one Sadic Kakaire and Isota Magumba had asked the High Court to temporarily stop UNEB from organizing and conducting national examinations on Eid and other public holidays until the main application is disposed of.
However, the High Court Deputy Registrar Tadeo Asiimwe has dismissed the application on grounds that there was no evidence of students being affected by the decision.
He adds that granting the injunction would affect other students who do not believe in the Islamic faith and would cause confusion to the entire nation.
Tomorrow, the day when Muslims celebrate Eidh Al Adhuha, the senior four students will sit for Chemistry.