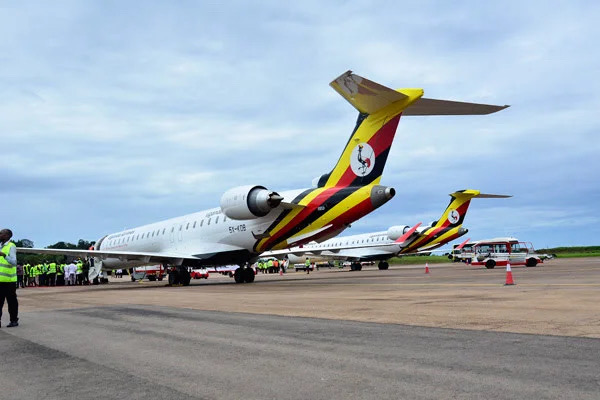 By Ritah Kemigisa
As we start the New Year, the Uganda Airlines has assured all travellers of the best connectivity flights.
Most people tend to use the festive season to travel out of the country to celebrate and welcome the New Year.
The Airlines Chief Executive Officer, Cornwell Muleya says they have enforced strict Standard Operating procedures that can guarantee safety of all passengers on board.
He says the technology they use in the aircrafts are robust and enable the filtration systems in the cabin to take away most of the bacteria or any viruses including covid19.