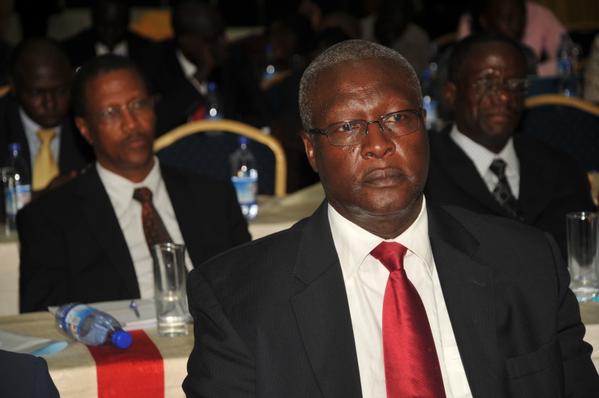 President Yoweri Museveni has appointed Bart Magunda Katureebe Uganda's new Chief Justice after two years without one.
The president has also appointed Steven Kavuma as deputy chief justice. Government spokesman, Ofwono Opondo confirmed the development.
The appointment of Katureebe has come as great news to the judiciary that has always felt the pinch of lacking a leader.
We spoke to the Judiciary spokesman Erias Kisawuzi who says his appointment brings an end to the confusion and suspense that has surrounded the position since the retirement of Justice Justice Benjamin Odoki.
Justice Katureebe, 64 has been Justice of the Supreme Court and previously worked as the Attorney General.
The appointment of Bart Magunda Katureebe has also drawn reactions from Members of parliament, most of whom have applauded president Museveni for finally filling up the top most position in the judiciary.
MPs including Kafeero Sekitoleko (Nakifuma), Monica Amoding (National Youth MP), Stephen Mukitale (Buliisa) and Vincent Bagiire (Bunya West-Mayuge) said this would go a long way in service delivery in the judiciary expecting a lot from him.
From the legal fraternity, the former secretary general of the Uganda Law society Nicolas Opio says the appointment of Justice Katureebe is a good move for the justice system.
Opio however notes that the appointment shows how the president sometimes contradicts himself since Katureebe's name was presented to him before and he rejected it.
Story by Ruth Anderah