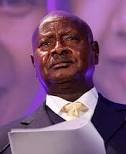 Uganda should prepare for the option of nuclear energy.
Delivering his state of the nation address yesterday, President Yoweri Museveni said that following the discovery of large quantities of uranium in various parts of the country, Uganda should get ready for exploiting this mineral as a source of energy.
He said as the country grows the demand for energy will continue to grow, calling for the exploration of other options like solar and thermal energy.
He added that the fact that uranium is spread across the country makes it the best option for energy production.
Meanwhile, the president also said the country is blessed with vast deposits of several minerals including limestone, iron ore, Aluminium, and copper among others, vowing to resist external pressure to have the minerals exported in crude form.
He said the minerals will be processed in Uganda and mixed with others to get intermediate products and where possible, final products.