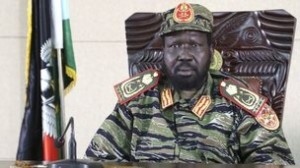 The border between Uganda and South Sudan is secure.
Government has downplayed fears that the fighting in South Sudan will create insecurity on the Ugandan side.
On Monday, fighting was reported between government forces and soldiers loyal to former Vice President, Riek Machar.
Defence Minister, Dr. Crispus Kiyonga says there is no cause for alarm since the fighting has been contained and no deployment is needed at the border.
Kiyonga also urges Ugandan in South Sudan to avoid trouble areas until the situation normalises.