Foreign Affairs Minister Sam Kutesa says Uganda does not plan to withdraw from the International Criminal Court.
Kutesa was speaking in response to President Yoweri Museveni's outbursts against the Hague-based Court, describing them as a "bunch of useless people".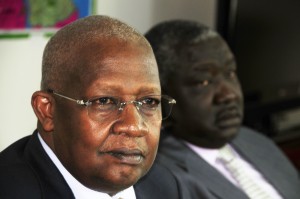 Addressing journalists at parliament shortly after he took oath as a member of the 10th parliament, Kutesa said unless the African Union decides that all African Countries should withdraw from the court, Uganda will stay on.
He however quickly added that does not challenge whatPresident Museveni said about the ICC