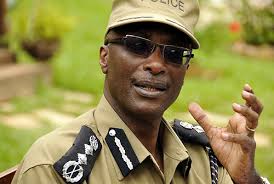 The two police chiefs of Uganda and South Sudan are meeting in Moyo to discuss ways of peacefully resolving the ongoing border clashes.
Generals Kale Kaihura and Pieng Deng Kuol are holding a closed security meeting.
According to the West Nile Police Spokesperson Josephine Anguciiya, the two chiefs are expected to discuss each side's responsibilities in controlling their citizen's actions and the possibility of joint deployment.
She says so far 37 suspects have been arrested in connection with the clashes that have left atleast 8 people dead.
Earlier, Leaders from Uganda and south Sudan resolved to put in place Joint border verification and demarcation team to resolve the land dispute in Moyo district.
This was reached at a meeting held between Ugandan's second deputy Prime Minister Gen. Moses Ali and South Sudan's information minister Suba Samuel Manase.
These have also resolved to immediately establish a joint Security patrols to take charge of the security and safety of South Sudan business community and school children.