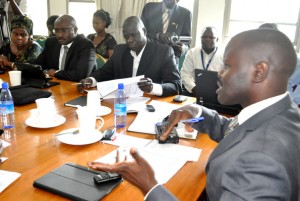 Parliament's committee of defense and internal affairs has welcomed the signing of a cease fire agreement by warring factions in the South Sudan conflict.
The deal that took effect on Friday last week is expected to see normalcy return to the young state of south Sudan.
Speaking to Kfm the vice chairperson of the committee Eriaku Peter attributed this latest development to the UPDF deployment into South Sudan.
He argues that this provided the environment that helped facilitate the talks held in Ethiopia.
The one month conflict has displaced more than 500,000 people while the UN puts the number of the dead at over 1,000.