A section of political analyst have describe the military takeover in Burundi has a necessary evil.
Makerere Don Mwabusha Ndebesa says though military takeover is the best way of taking power, but it was called for in Burundi to prevent anarchy.
Ndebesa says this should be a lesson to long serving leaders in Africa who might tempt to manipulate the constitution in their favor.
Former FDC president Dr. Kiiza Besigye says African should learn that the mismanagement of politics is taking the continent backwards.
Besigye says the events in Burundi testify that African states are continuing to depend on guns rather than the people which is leading to violence.
He says African leaders must learn to embrace democratic principles and establish institution instead of individual rule.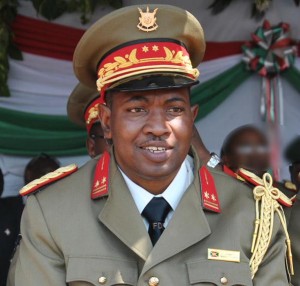 Gen Godefroid Niyombareh yesterday afternoon announced a takeover and the formation of a National Salvation Committee to run the country following weeks of protests from the locals against a move by President Pierre Nkurunziza to run for third term.
The Burundi army general said senior officers were "dismissing" President Pierre Nkurunziza, amid unrest over his bid to be re-elected for a third term.
The coup was announced as President Nkurunziza was in Tanzania attending the East African Heads of state summit over the crisis.