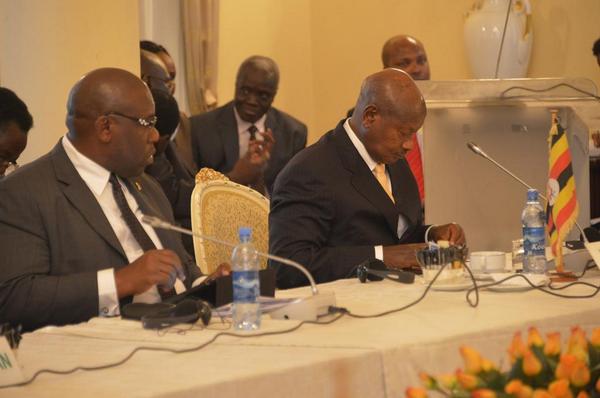 President Yoweri Museveni has attributed Uganda's success in fighting poverty and Aids to the commitment of Ugandans.
While addressing the on-going 69th United Nations General Assembly Session in New York, Museveni said the country had realized tremendous reduction of the population living below the poverty line from 56% in 1992 to 19.5% in 2013.
He said the campaign against the HIV/AIDS epidemic had seen the reduction in infection and transmission rate from 18% in the 1990s to the current 7.3%.
The conference is running under the theme "Delivering On and Implementing a Transformative Post-2015 Development Agenda".
President Museveni also used the same occasion to commend the support and confidence by all UN member states to Uganda that led to the election of the Minister of Foreign Affairs, Mr. Sam Kahamba Kuteesa, to the position of the President of the 69th UN General Assembly.
He noted that the election had come at a time when the world is focusing on a transformative post 2015 agenda.