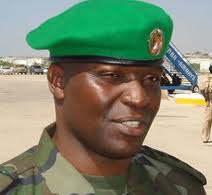 Ugandan troops in Central African Republic are safe.
The army spokesperson Lt. Col. Paddy Ankunda has assured the country that Ugandan soldiers deployed under the African Union peace keeping mission in the Central African Republic have not been attacked.
This follows threats by the Sekela rebels to attack Ugandan and South African troops if they did not leave the war torn country.
Speaking to KFM Ankunda says an attack on the Ugandan troops would be an attack on the African Union because the troops are their under the AU mandate.
He however says they are on high alert and have orders to defend themselves once attacked.
The Ugandan troops are deployed in the eastern part of CAR under a mandate of the AU to hunt the LRA rebels, while South Africans were sent to Bangui under a bilateral agreement to protect deposed president Francois Bozize.