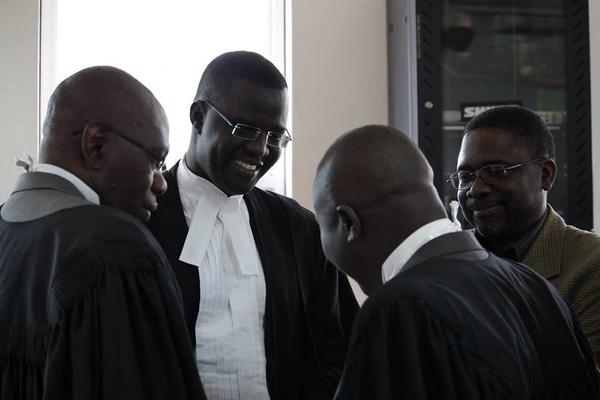 The Constitutional Court has struck down the anti-homosexuality act signed into law in February.
The court has ruled that the bill was passed by MPs in December without the requisite quorum and was therefore illegal.
Five justices of Court led by Steven Kavuma have unanimously agreed that the Speaker of Parliament Rebecca Kadaga acted illegally in passing the law without establishing quorum.
The judges further argued that in passing of the bill without quorum she contravened parliament's rules of procedures.
Court has also awarded the petitioners 50% of the costs of the suit in the anti-homosexuality act case.
The ruling followed a petition filed by a group of human rights activists seeking permanent orders staying the operationalization of the act.
We spoke to former Ethics and Integrity Minister James Nsababuro shortly after the ruling was passed who said one of things they are considering is a referendum.
Proponents of the anti-gay act have vowed to push for the law to stay
Addressing the media at parliament Ndorwa West MP David together with MPs Samuel Semugabi, Medard Bitekyerezo and Manoa Achile said the legal gymnastics will not deter their resolve to support the law.
They say the ploy by the pro-gay people to destablise the future of Uganda's children.
They add that the ruling has exposed those who support homosexuality that parliament is ready to sit agan and pass the same bill if repealed.
They have vowed to support the appeal by the Attorney General in the Supreme Court
We also spoke to the Caleb Alaka, one the petitioners' lawyers who welcomed the ruling saying it was a manifestation of constitutionalism and rule of law.