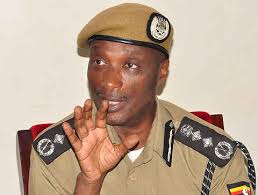 Uganda's police chief has handed over the mantle.
The Inspector General of Police, Gen. Kale Kayihura has stressed the need for police chiefs in the region to focus on combating terrorism.
Speaking at the handover ceremony of his chairmanship of the East African Police chiefs Organization (EAPCCO), Kayihura says the organization has endeavored to train officers in terrorism related fields, as part of efforts to curb the growing threat of terrorism.
Kayihura says the regional forces will continue to hold joint operations to curb international crime including drug and human trafficking.
He handed over to his Seychelles counterpart Commissioner of Police Quatre Ernest at the International Conference, Victoria in Seychelles.
The East African Police chiefs Organization (EAPCCO) brings together 12 countries in the region that includes Uganda, Kenya, Tanzania, Burundi, Rwanda, Ethiopia and DR Congo among others.