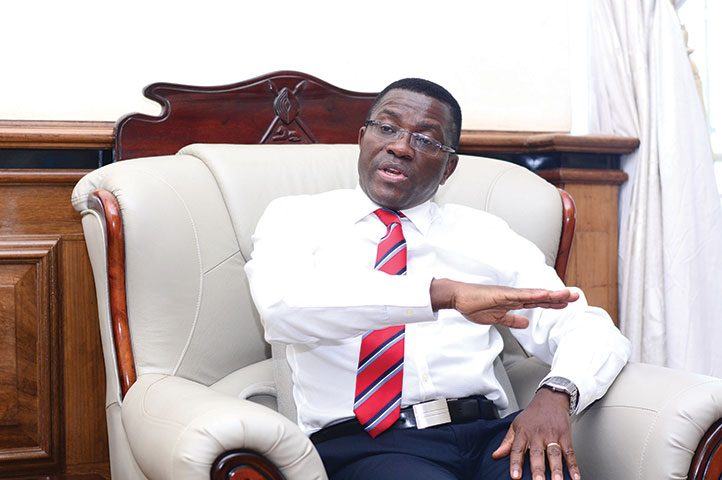 By Prossy Kisakye
Buganda Premier, Charles Peter Mayiga has blamed the current challenge of Ugandan leaders on the failure to uphold the rule of law.
He made the remarks while meeting Democratic Party presidential candidate, Norbert Mao, at Bulange Mengo.
Mayiga said the problem started in 1966 when the constitution of Uganda was violated, resulting in impunity and now, it requires politicians who are not self-seeking to revive this country.
He also urged opposition leaders to respect rule of law before coming into power to assure citizens that they can really bring about positive change.