Prince Philip, the 95-year-old husband of Britain's Queen Elizabeth, will retire from carrying out royal engagements later this year, Buckingham Palace announced on Thursday.
The prince, also known as the Duke of Edinburgh who has been by his wife's side throughout her 65 years on the throne, had decided he would cease public duties from autumn, the palace said in a statement.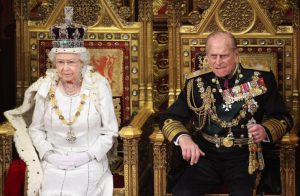 "Prince Philip will attend previously scheduled engagements between now and August, both individually and accompanying The Queen," the statement said.
"Thereafter, The Duke will not be accepting new invitations for visits and engagements, although he may still choose to attend certain public events from time to time."
The queen, the world's longest-reigning living monarch who celebrated her 91st birthday in April, will continue to carry out a full program of official engagements, it added.
The announcement was made following a meeting of senior royal staff at Buckingham Palace, news of which prompted speculation about the health of the royals.
However a well-placed source said there was no cause for concern about the welfare of the queen or Philip, who turns 96 next month.
By Michael Holden | Reuters