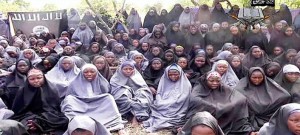 Muslim leaders in Uganda have condemned the abduction of over 200 Nigerian school girls by Boko Haram Islamist Militants.
The girls were abducted on April 14th from Chibok government secondary school and forced to convert to islam which is against the Islamic teachings.
Now the spokesperson of the Uganda Muslim Supreme Council Hajj Nsereko Mutumba says Islam shouldn't be associated with terrorist activities.
He says the militants are acting in personal capacity not as prescribed by Islam.