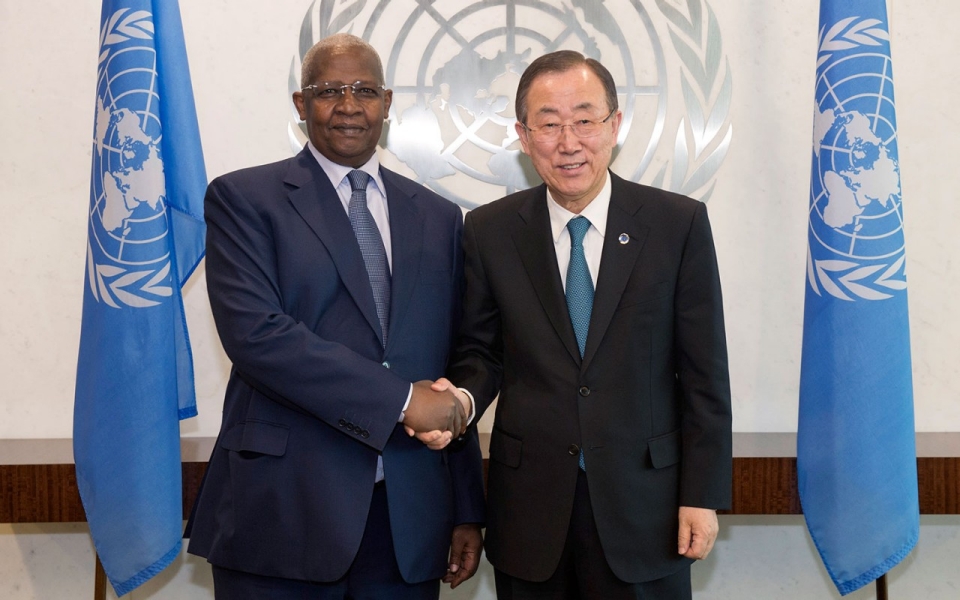 UN Secretary General Ban Ki-moon, has asked parliaments in all Inter Parliamentary Union member countries to support efforts towards the realization of millennium development goals.
In the message read out by his Special Adviser, Anina Mohammed at the inauguration of 30 years of IPU meetings in Vietnam, Ban Ki-moon said that many member countries especially in Africa are still lagging behind, asking parliaments to take action to realize these goals.
Welcoming the delegates, President of Viet Nam Truong Tan Sang highlighted Viet Nam's solidarity with other IPU members in striving for common goals in the areas of human rights, democracy, gender equality and other fundamental rights.
This year's discussions are geared towards finding concrete ways in which national assemblies will support the United Nations at the end of the 15 year period of the Millennium Development Goals.
While chairing the Gender Partnership Group of the 132nd IPU Assembly in Hanoi, Viet Nam, Rt Hon Kadaga ruled that Qatar will be sanctioned by the IPU for its failure to include women in their legislature
story by Samuel Ssebuliba