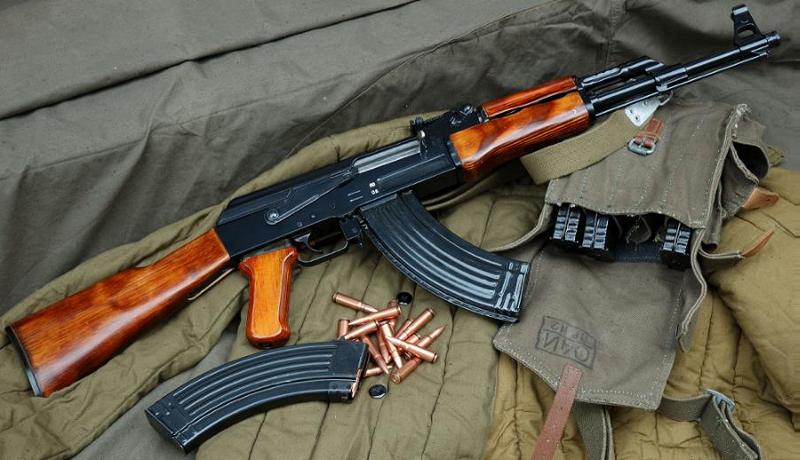 By Andrew Bagala
KAMPALA. An unarmed private security guard has fought off a robber armed with an AK47 and foiled a robbery at Fort Bet in Bwaise, Kawempe Division, Kampala City.
The armed man raided the betting company at around 8pm and discharged one bullet in the air as he ordered workers and betting fans to hand over property and money to him.
Kampala Metropolitan Police deputy spokesman Luke Owoyesigyire said the guard, who was near the door, grabbed robber and wrestled him to the ground.
"The suspect was able free himself, but the guard had held the rifle so firm. The suspect abandoned the gun and fled from the betting room. He disappeared, but we are using evidence he left at the scene to identify him," Assistant Superintendent of Police Owoyesigyire said.
An AK47 rifle marked UG Pol 565902694-32493 was recovered. The firearm is suspected to be owned by the police and could have been one of those that were robbed from police officers.
ASP Owoyesigyire said detectives are to check their armour records to find out the details of the rifle.
"We applaud the guard attached to Tiger Security for his bravery," he said.
In many instances, private security guards take off after robbers armed with automatic rifles raid places they guard.
Armed robberies in the city had nearly ceased after President Museveni ordered the Deputy Inspector General of Police Maj Gen Stephen Sabiiti Muzeyi to crack down on criminals that were attacking residents late last month.
On Sunday, President Museveni said criminal gangs in Kampala Metropolitan Police and Western Uganda had been wiped out and their members arrested.
He said the gangs had killed 13 people, injured two and robbed Shs24m.
Museveni said 20 members of these groups have been arrested, eight charged in courts of law, and four guns, Shs10 million and three motorcycles have also been recovered in the police operations.