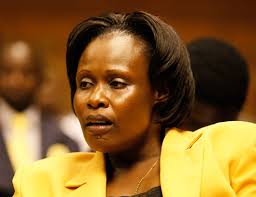 Government is committed to ensuring admission on a semester basis in all its universities.
At the moment, public universities admit students on a yearly basis which results into congestion.
Speaking at the Kyambogo Univeristy graduation ceremony, Education minister, Jessica Alupo said that they are challenged by private universities that are already doing the same.
She however says before this is implemented, they will have to improve on the state of infrastructure at the universities.
Over 6,713 students have been awarded degrees, certificates and diplomas in various disciplines.