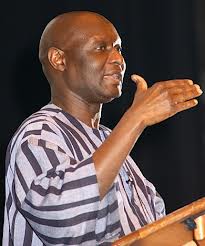 The opposition Uganda Peoples' Congress is calling on the president to join them in their campaign for free and fair elections.
This comes just a day after President Yoweri Museveni accused the opposition rigging elections, blaming it for the NRM's recent loss in the Luweero by-elections.
In a strongly worded statement, the president also accused the Electoral Commission of incompetence.
Addressing the media, UPC vice president Joseph Bbosa said they are glad the president has realized the need to overhaul the electoral commission thus its inability to conduct free and fair elections in 2016.
Whereas Bbosa acknowledges there was massive rigging in Luweero, he says that it was done by the NRM.