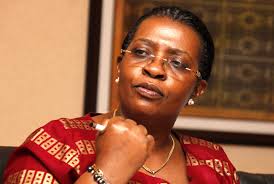 Government has described as regrettable the decision by the East African Parliament to suspend its speaker Margaret Zziwa.
Zziwa was suspended yesterday to allow investigations into accusation of abuse of office and incompetence that are leveled against her.
UPC's Chris Opoka has since taken over the speaker's roles including entitlements like the car and guards.
Now the Deputy Attorney General Fred Ruhindi says he has been instructed to take up the matter and get to the root cause of the standoff.
He says the investigations at home will involve talking to all members to reach an amicable solution.
Earlier, the opposition Uganda People's Congress vowed to isolate the newly appointed interim speaker of the East African Assembly Chris Opoka.
The party's Vice President Joseph Bbosa says UPC has never forgiven Opoka for allegedly manipulating the party process of choosing its representative to the assembly in 2011.
Bbosa says his appointment and all the bickering among Uganda's representatives is a clear testimony of a leadership crisis in Uganda.