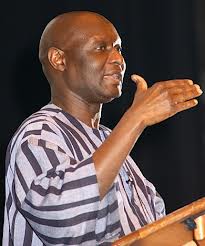 The Uganda People's Congress (UPC) party is yet to decide on whether or not to field a candidate for the controversial Kampala mayoral bi-election.
The NRM has already fronted Peter Ssematimba as the party flag bearer, while the Forum for Democratic Change (FDC) has chosen not to take part.
Now the UPC secretary general Joseph Bossa says they are to hold a meeting this week and take a stand.
The Electoral Commission has set March 31st and 1st April for nomination of candidates, while 17th April is polling day.
In a separate development,  hearing of the defamation case against UPC president Olara Otunnu has not taken off.
This is after Buganda Road Court Grade One Magistrate, Simon Kintu told court that the trial magistrate was indisposed.
Prosecution led by Peter Mugisha was ready to proceed with two witnesses from the police force.
Hearing of the case has now been pushed to the 11th of April.
Otunnu is said to have uttered statements meant to annoy the person of the president when he claimed that President Museveni's government was tainted with the blood of his former FRONASA comrade.