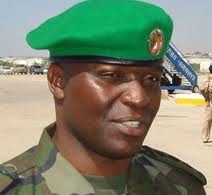 The Uganda people defense force has denied reports that the planned US military sponsored aviation exercise has been suspended over the anti-gay law.
This comes as the US imposes fresh sanctions, in their latest efforts to challenge the law.
The reports indicated that the US was to among other things discontinue or redirect funds for certain programmes involving the Ugandan Police Force, National Public Health Institute and Ministry of Health, and has cancelled plans to conduct a US military-sponsored aviation exercise in the African nation.
Speaking to Kfm the army spokesperson Paddy Ankunda said the exercise had been cancelled earlier before adding that no amount of donation would force Uganda to compromise on its values.
Government has however often said it will not be pressed by the West to change the laws, which can see gay people jailed for life.