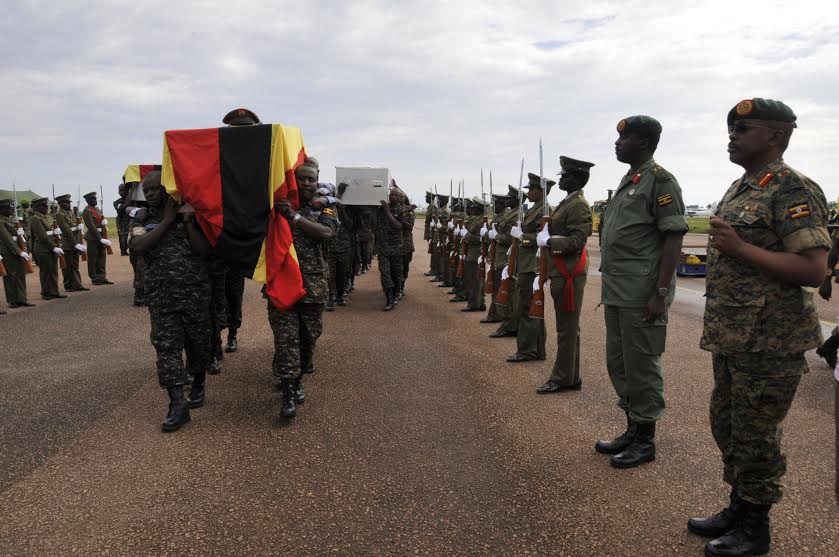 Uganda will continue to stand with Africa and the rest of the world in the fight against terrorism.
This comes from the Uganda People's Defence Forces in the wake of an attack by the Al-shabaab militants on the African Union Base in Mogadishu.
The attack, on Christmas day left three Ugandan soldiers dead. Five of the attackers were killed on the spot while three were captured.
The Commander Land Forces Maj Gen David Muhoozi who represented the Chief of Defence Forces, Gen Edward Katumba Wamala, in receiving the remains of the fallensoldiers at Entebbe Airport yesterday described them as very brave men who made the greatest sacrifice of all.
In a statement he said the soldiers fell as they fearlessly made a huge contribution towards the world's cause of liberating humanity from terrorism adding that Uganda, Africa and the world will remember their enormous sacrifices.
The UPDF has also sent condolences to the bereaved families, AMISOM fraternity and the country at large.