The Uganda peoples described the late Andrew Felix Kaweesi as a man who lived his life and to the expectation and demands of his job.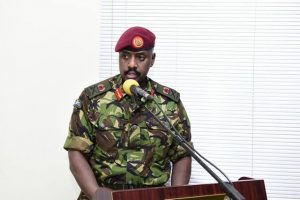 Speaking during the Requiem mass for the deceased at Rubaga church today, the chief of defense forces Gen David Mohoozi said that Kaweesi has always been committed to his job and whatever wrong of good he did was in line of his duty.
He has however asked police and other sister security agencies to invest in technology to enable easy investigations of these murders, re-visit the principle of alertness and caution as well as innovation in investigating some of these outcropping crimes .
He has pledged to ensure that culprits are brought to books in shortest terms possible