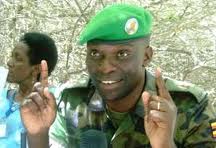 The UPDF has maintained that it will not join the mission in the Central African Republic unless the UN mission agrees to its terms.
Uganda has shelved plans to send UPDF troops as part of an international UN peacekeeping mission to war-stricken Central African Republic following disagreements over area of operation.
The UN wanted the Ugandan troops to operate from the CAR capital Bangui, which according to the UPDF spokesperson Lt Col Paddy Ankunda would be out of the territory occupied by the hunt for Lord's Resistance Army (LRA) rebels.
Ankunda however quickly adds that they are ready to operate in the country if their terms are met.
One of the conditions for joining the peacekeeping mission is that Uganda that the UPDF would stay focused on the hunt for LRA.