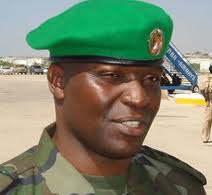 At least two UPDF officers were injured in an operation in Somalia that saw the capture of another Alshabaab stronghold.
Yesterday the army recaptured Barawe town after the alshabaab terrorists fled.
Addressing journalists at media centre this morning, the army spokesperson Lt Col Paddy Ankunda who declined to give the details of the injured however revealed that they were to be brought back to Uganda for treatment.
He added that the recapture of Barawe town means that the entire sector one which the UPDF is incharge of is totally free of the Alshabaab.