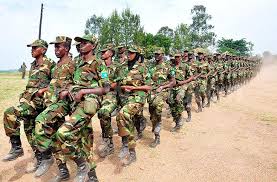 The UPDF risks turning into an occupational force in South Sudan if it prolongs its operations there.
This is according to the Member of Parliament for Kumi County Patrick Amuriat.
Speaking to journalists at parliament, Amuriat said since it's not known when the South Sudan conflict will end, the UPDF should return home and joint regional security forces take over.
Amuriat says the Uganda government is making a grave mistake by ignoring calls for troop withdrawal.
The operations of the UPDF in South Sudan were formerly endorsed by Parliament early this year for enforcement of peace, political and economic stability, weeks after they had been deployed.