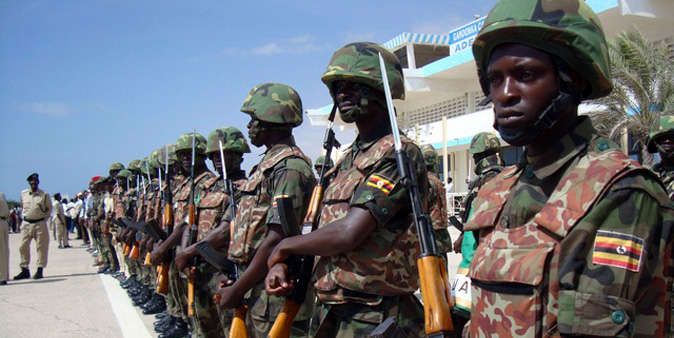 The Uganda People's Defence Forces (UPDF) presence in South Sudan has been extended for four months.
This follows the signing of a Memorandum of Understanding between Uganda and South Sudan at the Ministry of Defence headquarters in Mbuya.
Defence minister Dr. Crispus Kiyonga signed on behalf of Uganda while his counterpart in South Sudan Gen Eng. Koul Manyang Juuk signed on behalf of South Sudan.
The signing of the MOU followed a discussion by a team from South Sudan and Uganda that reviewed the security situation in South Sudan to determine the relevance of external military assistance.
The two ministers expressed happiness that the two governments had committed themselves to the path of reconciliation and stabilization.