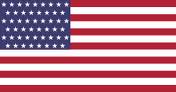 The US government has put a bounty of $5 million on two fugitives convicted of the murder of two USAID employees killed in Sudan in 2008.
Abdel Basit Alhaj Hamad and Mohamed Makawi Ibrahim Mohamad were two of the five people convicted of the murder of two American Diplomats in Sudan.
The duo is currently on the run after escaping from prison on 10-June 2010 before they could serve their sentences.
The US state Department says these two opened fire on its diplomat's car as they were leaving for New Year's celebrations in the Sudanese capital Khartoum.
The duo has ties to Sudan Terrorist group organization al-Qaeda and is believed to be hiding in Somalia.