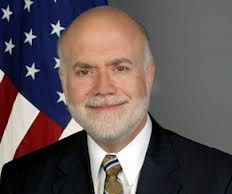 The United States government has opened up cases of counterfeiting and conspiracy charges against an American citizen arrested in Uganda over the same.
Ryan Gustafson was arrested and charged with conspiracy, possession of counterfeit currency, selling/dealing in counterfeit currency amounting to over 6000 dollars.
In a statement today, the US Mission in Uganda says that following investigations conducted from 2013 by the Secret Service, counterfeit notes believed to have been manufactured in Uganda were distributed in Pennsylvania by an underground online forum called "Community-X.
It adds that using undercover agents, confidential informants, and other methods; the Secret Service identified multiple suspects, and developed information leading to the eventual arrest of Gustafson by Ugandan authorities.
The statement says that to date, approximately $1.8 million in counterfeit dollars have been seized and passed in Uganda and neighboring countries.