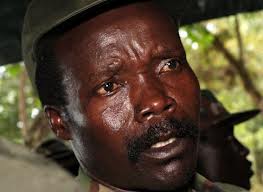 The days of the Lord's Resistance Army rebels in Central African Republic are numbered.
The U.S government says its pursuit of the LRA in Central African Republic will continue.
Assistant Secretary for the Bureau of African Affairs Linda Thomas Greenfield says with the instability in CAR, more logistical and technical support is crucial to fight any insurgents benefiting from the war.
Greenfield maintains that the 5 million dollar reward for the capture of Kony still stands.
Yesterday, the 2013 LRA Crisis Tracker report by Invisible Children's 2013 LRA Crisis Tracker indicated that the LRA has increased attacks in CAR due to the current strife.
Meanwhile, Uganda and Nigeria have been asked to repeal their laws on anti-homosexuality.
The United States government continues to pile pressure on Uganda and Nigeria to reconsider the implementation of anti-gay laws.
Uganda passed its law last year while Nigeria's president, Goodluck Jonathan signed a similar law, imposing up to 14 years' jail for gay relationships.
However, Ms Greenfield says the laws are a violation of human rights and should be used discarded.
Even though the law has received support from several sections of society, the NRM caucus currently in Kyankwanzi is expected to discuss the law, which the President is yet to assent to.